Open Source Security Solutions and Network Management
Network Managent Solutions integrated with Open Source security solutions  make a powerful Solutions for large and small enterprise. Network management solutions like OpenNMS and Nagios provide the basic framework for the Monitoring and  logging Network Events and SNMP traps for the devices connected to network.
Network security and intrusion detection is critical component of business network. Open source intrusion detection software like OPENSEC and Snort provide bulk of the intrusion detection facility.
OSSEC is a free, open-source host-based intrusion detection system (HIDS). It performs log analysis, integrity checking, Windows registry monitoring, rootkit detection, time-based alerting, and active response. It provides intrusion detection for most operating systems, including Linux, OpenBSD, FreeBSD, OS X, Solaris and Windows. OSSEC has a centralized, cross-platform architecture allowing multiple systems to be easily monitored and managed.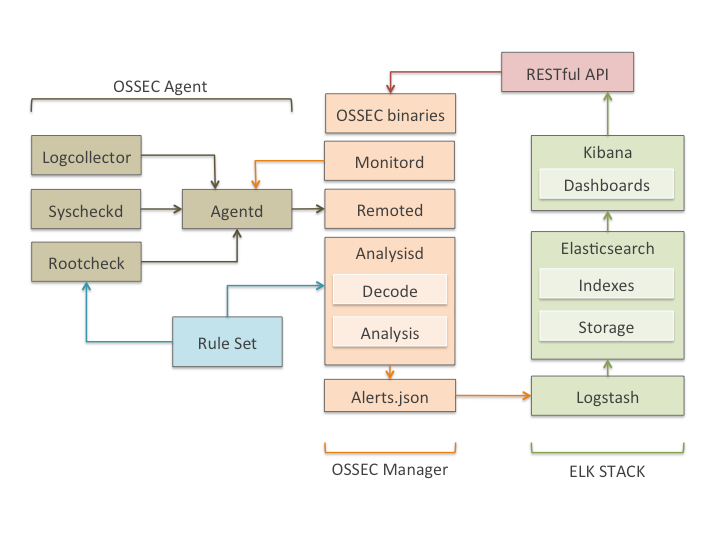 OPSEC integrates with your Cloud and Network Infrastructure to provide enterprise security.  We work with OSSEC, Snort, Nagios, OpenNMS and Openstack cloud to provide an integrated solutions. Please contact us for details.
References
1.0  Network  Security - Stallings
2.0  Network Management- Mani Subramanium
3.0 Nagios- nagios.org
4.0 OPENNMS- Opennms.org
5.0 Open Source security- OSSEC- https://ossec.github.io
6.0 Intrusion Detection - SNORT- snort.org
7.0 Network Management- Georgia Tech