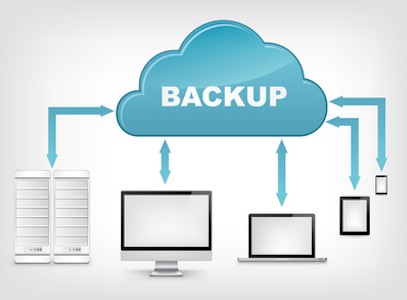 Cloud Based Backup solutions
A remote, online, or managed backup service, sometimes marketed as cloud backup or backup-as-a-service, is a service that provides users with a system for the backup, storage, and recovery of computer files. Online backup providers are companies that provide this type of service to end users (or clients). Such backup services are considered a form of cloud computing.
Online backup systems are typically built around a client software program that runs on a schedule, typically once a day, and usually at night while computers aren't in use. This program typically collects, compresses, encrypts, and transfers the data to the remote backup service provider's servers or off-site hardware.
Cloud based backup solutions are effective for small business. Such solutions do not require any hardware to backup the data. Such backup systems , however may have slow response when you are faced with the problem of main harddrive replacement and recovery of all you data. A time duration of 15 days to one month is not uncommon to backup 500MB of Data. Such recovery are however not acceptable to medium to large companies.
Please contact us if you need cloud based online backup solutions for your bsuiness. One of Our engineers  will be Happy to discuss your problems with you.